Bigday Director
Quek discovered his love and passion on videography & cinematography when he had a chance to be one of the crew for a video production team. Since then, he managed to establish & run Bigday Team in his University time and he decided to move on with Bigday Team as his life time career after graduation. Quek love to think out-of-the-box and his videos & visual creation always meant to amaze the clients.
About Bigday
Bigday Team is an associate of creative, innovative people with passion, diligence and a lot of enthusiasm. Ever since our establishment, we had successfully managed numerous events (eg: weddings & gained significant pool of satisfied customers. Bigday Team actively made our move into visual industry for years and now, while majoring in professional cinematography, videography and photography, we multiply our service into various related industry such as live band & make-up services
Bigday Mission
Bigday Team hope to create memories that last forever. We have managed to deliver videos & photos that is fully signify our creativity, approach and art direction.
Our partners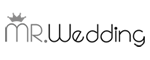 Mr Wedding is creative, eager and curious. They like a kid in a candy store when it comes to taking photos – they are different (humble, too!). High standards and strive for excellence in everything they do bring them to where they are today. They have excellent photographers in their team who are more focused on the pre-wedding photography